Gloss & Toss is now!
Why buy it?
Take it from our customers. Our hair serum (Shine) started it all. Gloss & Toss Hair Care was developed with our customers in mind! Although we are based in Hollywood, We recognize that not everyone will travel to Los Angeles, Miami or New York to have their hair done. But we also know that the world is fascinated by Hollywood beauty and those who create it. So we decided to roll out the red carpet for you matter where you are through our brand Gloss & Toss, developed by celebrity hair stylist Billy Lowe.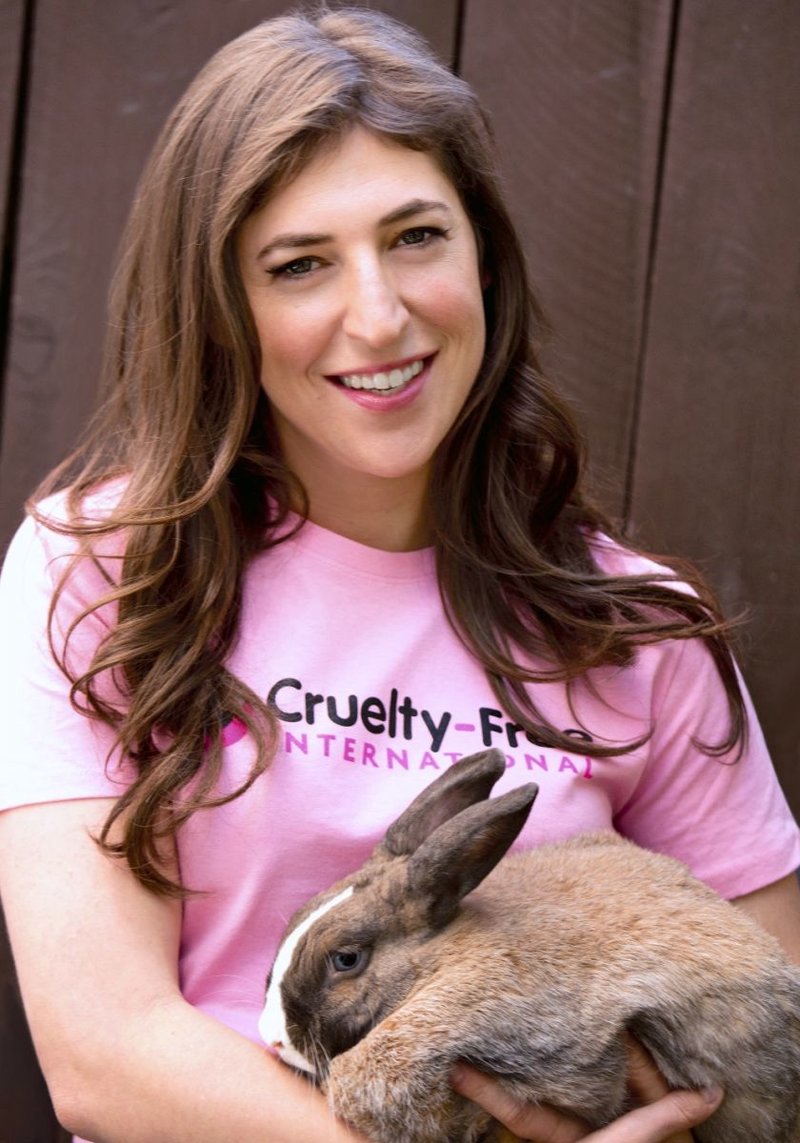 Gloss and toss is cruelty free!!!
Our furry friends approve.
We are a proud Cruelty-Free Company. Through the years we have worked on countless cruelty-free campaigns and efforts including Cruelty Free International's outreach with Mayim Bialik as well as Amy Smart's public service announcement with Leaping Bunny. We do not test on animals, and we do not need to.

When you shop professional hair products with Gloss & Toss, you can know that you're shopping a true cruelty free and no animal testing brand.

Mayim Bialik for Cruelty Free International. Hair by Gloss & Toss®. Photo Lesslie Hassler/Cruelty Free International.
Gloss & Toss is on-air!
Why trust it?
We live up to red carpet standards. As one of Hollywood's premier haircare brands, we must be on point and we must shine. If we don't, all the world will know. We are proud to be a leading resource for Hollywood beauty news, upcoming trends, and how to get the look, ideas and tutorials. We're also proud of our health and beauty heritage which enables us to bring the very best to you for healthy hair and scalp. Look for our tips and techniques on today's popular talk shows such as the Hallmark Home & Family Show, popular reality shows, and countless media segments around the world.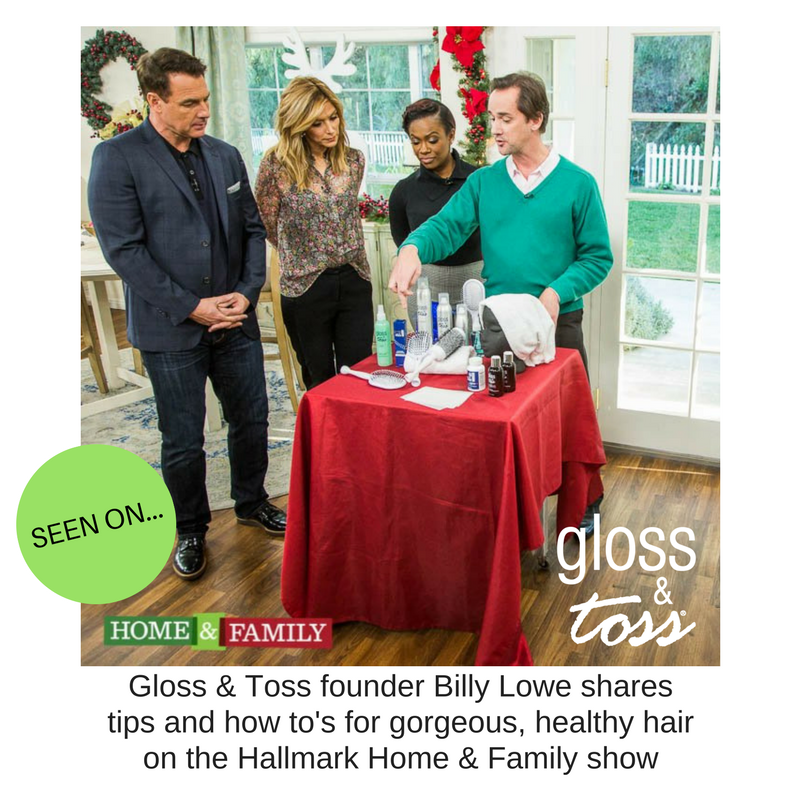 Gloss & toss is approachable!
We believe beauty should be approachable!.
Who is Gloss and Toss?
Our founder!!
"I was sitting on set one day thinking of products I'd been using but nothing seemed to measure up." says Lowe. "I found some of the 'backstage beauty' items to be heavy, greasy and they made hair absolutely lifeless. Friends had asked me through the years if I would ever start my own brand. I have helped launch several products and brands through the years so during some "backstage conversation," I shared that I wanted something lightweight, that clients could Apply for glossy results, and they would love it so much they would toss their hair around. But I confessed I didn't know what I'd call it."
"A friend looked at me and said said 'You just named it yourself; it's Gloss & Toss!'"
The rest, is truly history. Now, customers around the world have enjoyed the convenience of shopping online for their Red carpet beauty products, as well as reading hair tips and suggestions, beauty news, and so much more Conveniently online at glossandtoss.net. Lowe concludes "We're on the pulse of all things hair and beauty and we're working hard to deliver outstanding products and content to you."